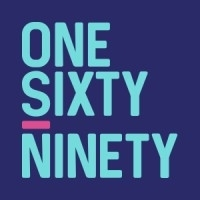 An Experience Over the Rest
It might be hard to believe, but during the span of only two months, I learned a lifetime's worth of information.
It might be hard to believe, but during the span of only two months, I learned a lifetime's worth of information. My name is Anna Costello, a senior advertising student at Temple. Earlier this year, I was hired by 160over90 as their summer copywriting intern in the Philadelphia office. Since it was my very first internship, and was done mostly online, I was nervous and unsure about what the summer would entail. Yet, as I reflect during my last week of the internship, I realize how much of an impact this experience has had on my writing skills. It's also taught me many valuable lessons for my future career in the post-graduation world.
As an aspiring copywriter, being at 160 has significantly strengthened my skills, and has made me an overall better writer. One of my biggest takeaways is the importance of adding personality to any piece of copy. There would be some instances where I would create copy that was decent from a technical standpoint. However, it needed something extra in order to make the copy truly memorable. My mentor, Evan, really helped me hone this skill during my time at the agency. He always encouraged me to add descriptors to my copy in order to paint a better picture with my words. It's an important piece of advice that I'll always keep in mind as a writer.
Another key takeaway from my experience was the advice I was given by another copywriter at 160, Nick. He shared his experiences of interning, and how he consistently kept in touch with his coworkers. I learned that even if an internship ends, that does not mean your contact with your employer has to end as well. If you are considering applying to the company in the future, it is especially beneficial to email your employer and other coworkers, even if it's just a quick message asking how they have been. This is an effective way of ensuring that your employers remember you and keep you in mind for any future positions.
Finally, if this summer has taught me anything, it's the importance of communication in a work environment. After doing online classes for school, I was already familiar with the Zoom lifestyle. However, nothing could prepare me for navigating a job in an online space. You have to utilize strong communication skills, so that you can stay in the loop with coworkers that cannot be in the same room as you. I experienced this situation a lot throughout the summer, where I would complete a task and had to ask my mentor where else I was needed. Usually, in an in-person setting, you can just walk up to somebody and start a conversation. However, in an online environment, this is obviously more difficult, and you have to be responsible enough to reach out to people on your own. All in all, experiencing an online internship has made me more prepared for the changes that our industry continues to face.
As I finish my internship this week, I know that this experience will stick with me throughout my entire life. I learned invaluable information about how to sharpen my creativity to become a better copywriter. I also got to see firsthand how an agency runs, and their process for creating a campaign from start to finish. Additionally, I was reminded of the importance of communication both during an internship and after it has been completed. I will always look back at this moment in my life and be grateful for all the insight and guidance I received.