This semester, I was an account management intern at ChatterBlast Media. My roles in short were pulling content from wherever possible for projects along with organizing projects. I did a lot of research and pulling relevant content from multiple sources. Guess where I spent most of my time this semester? Instagram!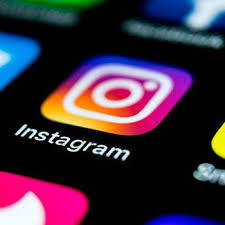 You know, when you take your introductory advertising classes your professors emphasize a lot of things. One of the most important things they emphasize is the dominating role of social media in the field of advertising and marketing. But I, as a 21-year old, grew up with social media so I would just sort of shrug that statement off as common sense.
I never should've shrugged off my professor's emphasis on social media in our field! After all, they are professors, because they have more experience than me. I can truthfully say that that I thought they were over exaggerating. I could've never imagined how much time I would spend on the various popular social media platforms. I spent more time on Instagram and Twitter this semester during my internship hours than in my free time.
I would say out of all of the platforms, the one we utilized the most this semester was Instagram. I utilized this platform for more reasons than I could've imagined. Oh, you need a clear picture of a prisons rights activist? Let me grab one from the ACLU Philadelphia Instagram account. Oh, you need user generated content featuring someone wearing a continuous glucose monitor (CGM)? I'll explore the continuous glucose monitoring hashtag to find a clear photo of someone working out with a CGM on. Oh you need a graphic stat illustrating the COVID numbers in Pennsylvania prisons? You can find that on the Pennsylvania Prison Society Twitter page. All of these are so specific, because they are some of my experiences over the past semester.
I never could've imagined how useful social media is to a media agency like ChatterBlast. So much of the content produced in marketing strategies is sourced from various social media platforms, especially the larger ones. It only makes sense though. If you are producing marketing efforts for social media and want them to be successful on social media; then you will pull your content from social media. It's that simple.
My extended time on social media for work instead of casual enjoyment taught me a lot. I learned to enjoy the experience of social media through a dual perspective. Instead of conflicting my enjoyment of social media it has doubled it. When I am scrolling through Instagram, Twitter, and other platforms in my free time, I'll see posts and I don't just look at them on the surface level. I think about the many ways of how they could be used in marketing efforts. I think of how they can drive things like engagement and customer-base.
Overall, I truly have developed a new appreciation for social media. It is essential to our field. You truly have to enjoy its functions if you are going to be successful and more importantly happy in this field. Luckily, I recognized that I enjoy it. I couldn't imagine spending my whole workday on Instagram if I didn't enjoy it!