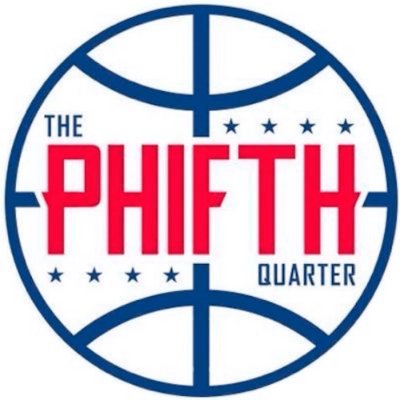 Social Media Marketing Internship with The Phifth Quarter
Since beginning at the Phifth Quarter in December I have been able to gain a ton of valuable experience.
Since beginning at the Phifth Quarter in December I have been able to gain a ton of valuable experience. For those who do not know, the Phifth Quarter is a start-up Sixers blog that engages with it's consumers mostly through Twitter and other social media. From engaging with Twitter fans to managing email subscribers and also using new sites/tools with which I had no prior experience it has been a blast to say the least.
When I started at the Phifth Quarter, founder- Ryan Haase- asked if I would be interested in creating post-game trivia for select Sixers games. This was a wonderful opportunity for me considering I am an avid Sixers fan and have a strong basketball background; being a student manager for Temple University Men's Basketball and Game Night Attendant for the Wilmington Blue Coats (Sixers G-League Affiliate). Not to mention my passion for trivia games in general, I certainly jumped at the opportunity. Ryan asked me to create a sample trivia to send to him the following day, but I was too excited to wait until the next day. I sent him a sample using Google Forms that night! He loved my work and brought me on as part of the team. As time went on Ryan used me to help start-up the Phifth Quarter Reddit (r/thephifthquarter). He also introduced me to a website called Mailchimp, which allows companies to manage their email subscribers and also provides email templates to help design the emails that will be sent out to our subscribers.
Ryan, wanting to take our trivia games to the next level, introduced me to a website called Typeform. Typeform was fascinating to me because of its extensive uses and features. On Typeform you can create quizzes, polls, and engaging content that is not only aesthetically pleasing, but also relatively easy to use. This was key for our trivia games, because it brought in greater interest. Also, using Typeform data are more easily accessible and you can even download the results from the Typeform into an Excel sheet. It goes without question that I gained valuable experience and picked up on new marketing tools that I can take further into my career in Advertising, Marketing, or a Public Relations related field.
Feel free to check out our site! https://thephifthquarter.com/
I also included a link to our Twitter at the top!