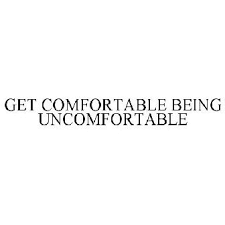 Be Comfortable Being Uncomfortable.
My name is Natalie, I am senior advertising major at Temple University. For as long as I can remember, I have even very interested in marketing and sales.
My name is Natalie, I am senior advertising major at Temple University. For as long as I can remember, I have even very interested in marketing and sales. This past January I was presented the opportunity to help change the social media and marketing for a small business beauty salon.
When starting my internship at Belle Amie Studio, I knew that I wanted to help a small business grow their brand and take the next steps necessary to continued success. Since accepting this position as a social media marketing intern, I've had nothing short of a great experience. 
Like many interns, I had all the nerves before getting put to work. I wasn't exactly sure what to expect. As the youngest female in the studio, I thought it would be difficult and uncomfortable to express my thoughts and ideas with the women surrounding me. I was completely wrong. These women were more than happy to hear my suggestions and ideas for things we should change within the studio and what we needed to do to make the social media more effective.
When I began, I was receiving different tasks to complete. At first, it was very overwhelming and uncomfortable but the women around me were very supportive and wanted to see me succeed. I found ways to organize everything and stay on top of my work by writing down what needed to be completed for the day as soon as I got there. I was comfortable being uncomfortable until I gained enough confidence in my abilities. This internship has taught me mass amounts of skills, such as professionalism in communication with clients, working with others, organization, customer service, problem-solving and much more. I've developed relationships with extremely empowering women which has helped me show my resiliency and hard work that I will continue to carry on throughout my life.
One of my favorite tasks that I got to do at the studio was plan a Valentine's marketing event that took place in the studio. The turnout of the event was much more than we had expected, which was great! I was in charge of pretty much everything to prepare for this in-person event. I worked one-on-one with sales representatives from the beauty lines being sold in our studio. These representatives came into the studio to talk about their products to clients at Belle Amie and we sold over 30 products that night. It was extremely rewarding to see that something I planned turned out to be so successful. I could not be more grateful for this opportunity as it has helped me be more confident in myself and my work.
Although, this is not the industry I will be staying in, I believe I've learned tremendous qualities that will help me wherever I go. For anyone looking for internship opportunities, I recommended doing something that you are uncomfortable with or doing something that might not be exactly what you are looking for because it will most likely lead you to great opportunities and teach you more than you'll ever know.